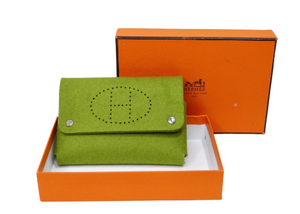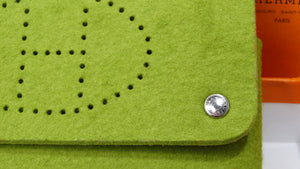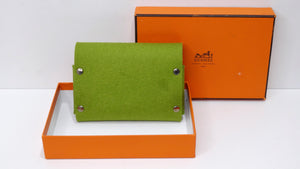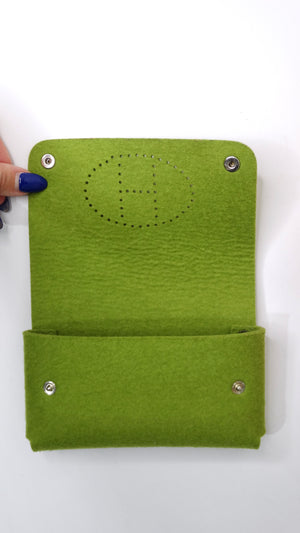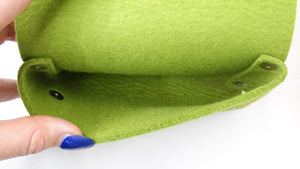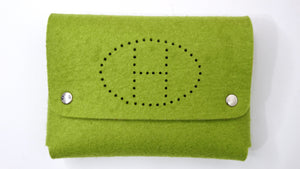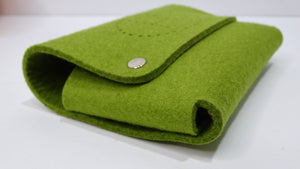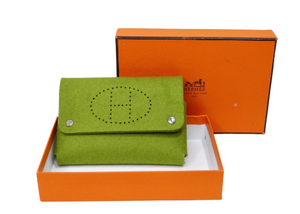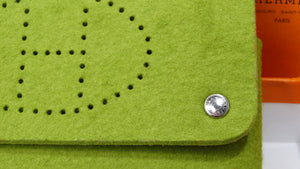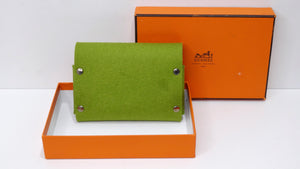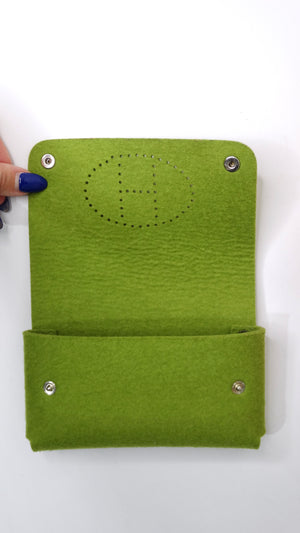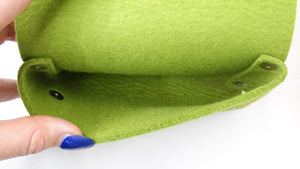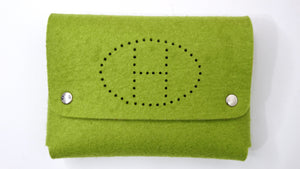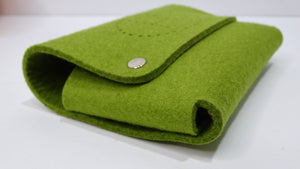 On Sale
Hermès Green Perforated Felt Evelyn Flap Pouch
This is a beautiful Hermes clutch bag! This can be used a million ways making it a no-brainer! Originally designed by Hermes to hold playing cards, we have other ideas of how to use this cute pouch. Perfect to hold keys, phone, papers, handkerchiefs, medicines, make-up, coins, card, or whatever you desire! This is features in an anise green soft felt, with 'HERMES PARIS' branded silver-tone button closures, and a perforated 'H'. The perforated 'H' resembles the iconic the "Evelyn" or "Feudou" Hermès style. Get the cutest mini Evelyn today! You won't be able to resist a smile when seeing this green mini accessory. Put this in your Hermes handbag to organize your belongings and wear your favorite Christian Dior heels, Prada skirt, and Vivian Westwood blazer and you are ready for whatever the day brings!

Pro tip: Hang on your belt to keep your essentials close!


Measurements: Length: 6" Width: 1.2" Height: 4"