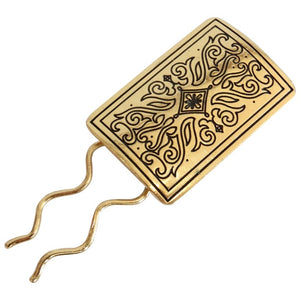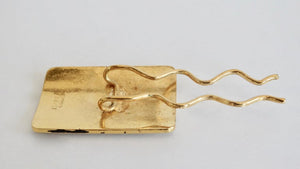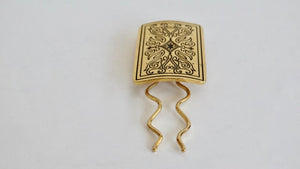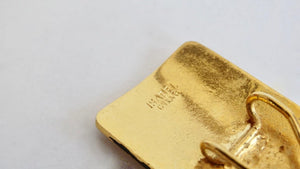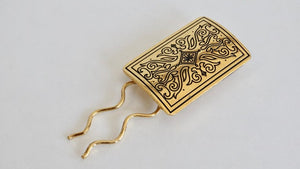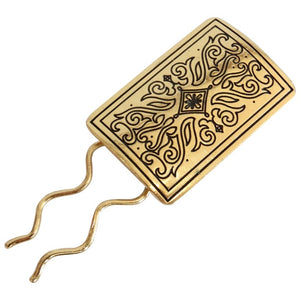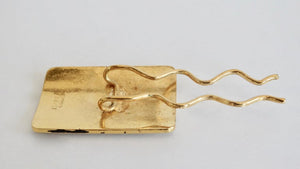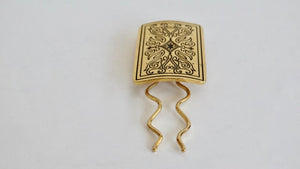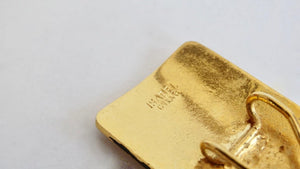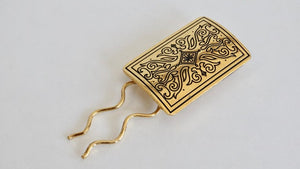 On Sale
Isabel Canovas Baroque Motif Hair Pin
Spice up your up-do with this adorable Isabel Canovas hair pin! Circa 1980s, this gold plated rectangular hair pin features a carved motif reminiscent of the Baroque period. Looks adorable pinned in a bun!
CONDITION DETAILS
Chipping from age and use.
Note: Isabel was born in Paris in 1945. Her career began as a designer for Christian Dior and Louis Vuitton from the early 1970's to 1980, in 1982 when she opened her own luxury accessories company with three locations Paris, New York and Madrid. For ten years she created limited series of fashion accessories which created a new standard and help mold European fashion. Her creations were whimsical, elaborate and constructed using the best materials France had to offer. A true visionary, Isabel captured the attention of Vogue, Figaro Madame and The New York Times Magazine.